Royal Tattletales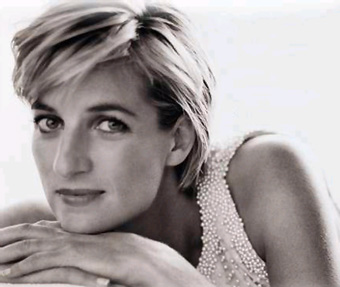 Another "tell all" book
is on the way about Princess Diana.
I feel bad for Diana, no other woman is subjected to so many books being written about her post-humorously. I mean, really. Let the poor woman rest in peace. After ten years, people are still trying to write "tell all" books about her. I find this sad.
Sad, yet captivating.
I have always been intrigued by Diana. I guess I'm not alone. Yes, I will probably read this book, as I am currently and coincidentally reading the one written by her butler. I know. It's terrible. At least her Butler's book is complimentary of Diana. The new book is not...
From Times of London...
"With 200,000 copies scheduled to be released in America and Britain, and the publishers already taking advance orders on Amazon, it is certain to be a bestseller. The trenchant account is being defended vigorously by Brown's entourage, who say it is authoritative, meticulously researched and dispenses with the romantic myth that a ruinously self-absorbed and paranoid Diana had turned her life around. A friend of Brown who has seen a copy of the book said: "Almost everyone except Charles, William and Harry comes off badly - the Queen, Camilla and, most of all, Di.

"It is going to be highly controversial, but this book isn't based on the myths that Diana created about herself and it certainly isn't gossip.

"Tina is incredibly well-connected. She has been able to persuade an unparalleled range of sources and eyewitnesses to talk fully and honestly for the first time, sorting through the layers of contradictions about Diana.

"Diana was a humanitarian who at one level really identified with the common people, as she thought of them. But she was also a very messed-up woman whose downfall was due to her own insane jealousy and self-obsession."
----------
I don't know. Who knows anymore? I'm just glad nobody is writing about my life. Egad.